Boost your business with a team of AI assistants

Turn ChatGPT into a content powerhouse based on your own data. no code needed.
Connected to your business
The power of ChatGPT with much more:
Knowledge augmented with your documents
Efficient prompts without repetitive work
Comprehensive solutions
Our all-in-one solution bridges ChatGPT gaps, providing a simple and efficient system that gives you access to everything you need in one place. With our powerful tools, you'll find it easier to focus on business growth and reaching your goals. Whether you're a startup or an established company, our service will help you achieve your business objectives while saving you time and money.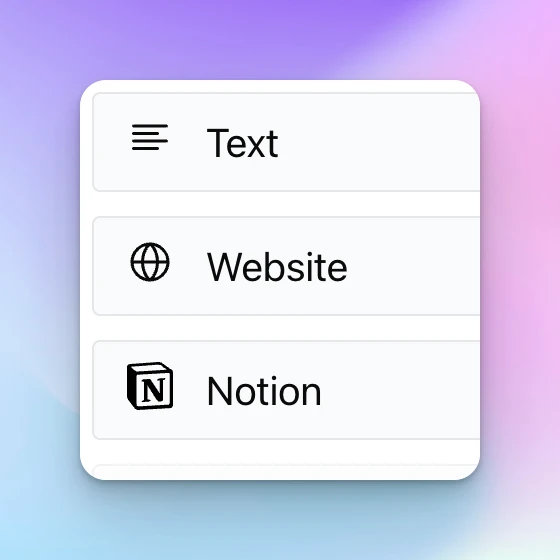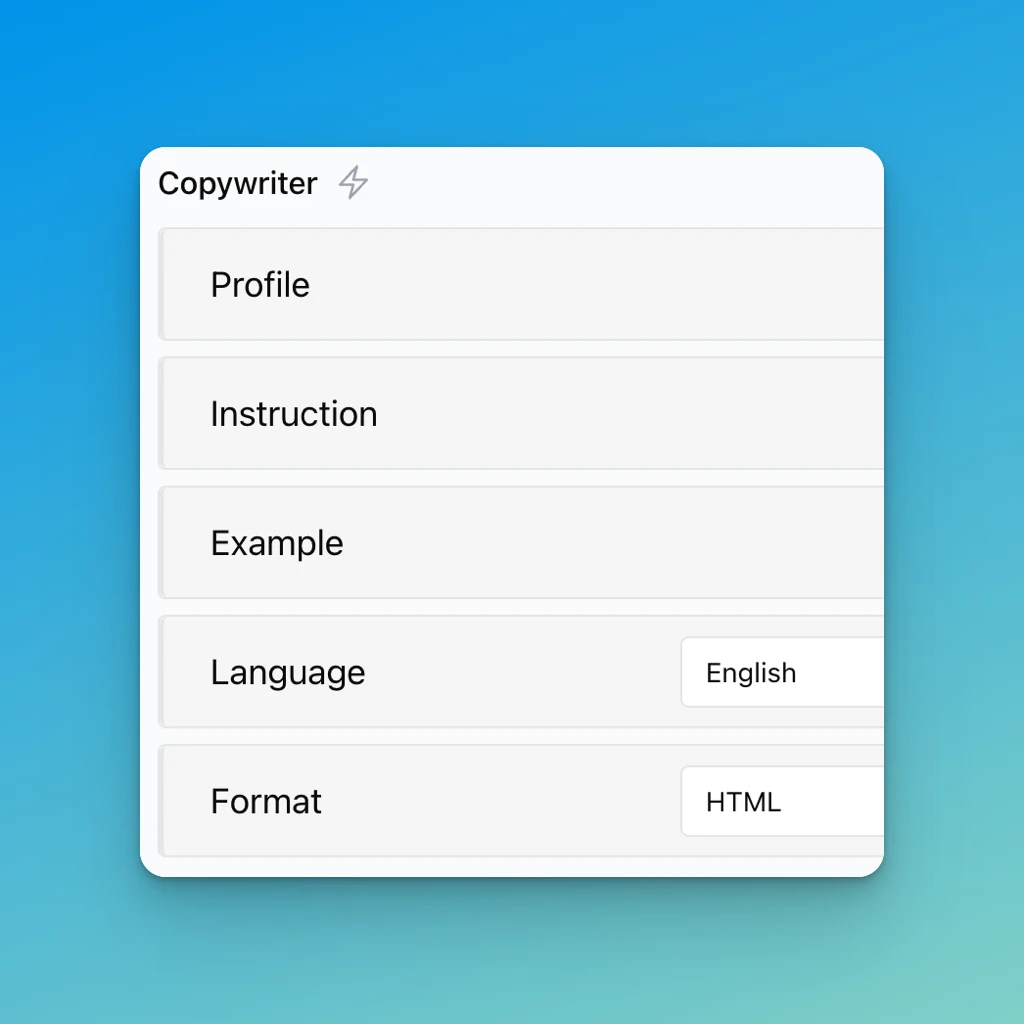 Ready to use AI Chat Agents
Want to use AI but don't know anything about it? We provide an intuitive platform accessible to everyone.
Get started in minutes, no coding or setup required. Our agents provide blueprints for your business cases.
We are also working on specialized models that are specifically trained for your industry. These models provide superior accuracy with tailored precision, predicting outcomes unique to each industry. By using industry-specific data and insights, our models enable businesses to make more informed decisions, leading to greater success.
Blueprints for your business
Kyroagent comes preloaded with blueprints providing your company with companions to run your business more efficiently, get faster insight and gain more customers
Content Generation
Generate engaging and high-quality content for your website, blog, social media, and more, tailored to your brand voice and style.
Knowledge Base Chat
Deploy an AI-powered chat service to guide your teams and customers through your knowledge base, providing quick, accurate answers to their questions.
Customer Service
As round-the-clock support agents, our AI handles customer inquiries instantly, provides troubleshooting guidance, and efficiently routes complex queries to human agents.
Coming soon
Marketing Research
Leverage AI to conduct deep and extensive research, saving you time and providing comprehensive insights for your business.
Coming soon
Data Analysis
Our AI agents swiftly identify, extract, and compile key information from multiple sources, providing accurate and relevant data for decision-making.
Coming soon
Business Optimisation
Our AI agents analyze your business operations, suggest data-driven improvements, and help optimize your content for SEO, leading to increased productivity and performance.
Coming soon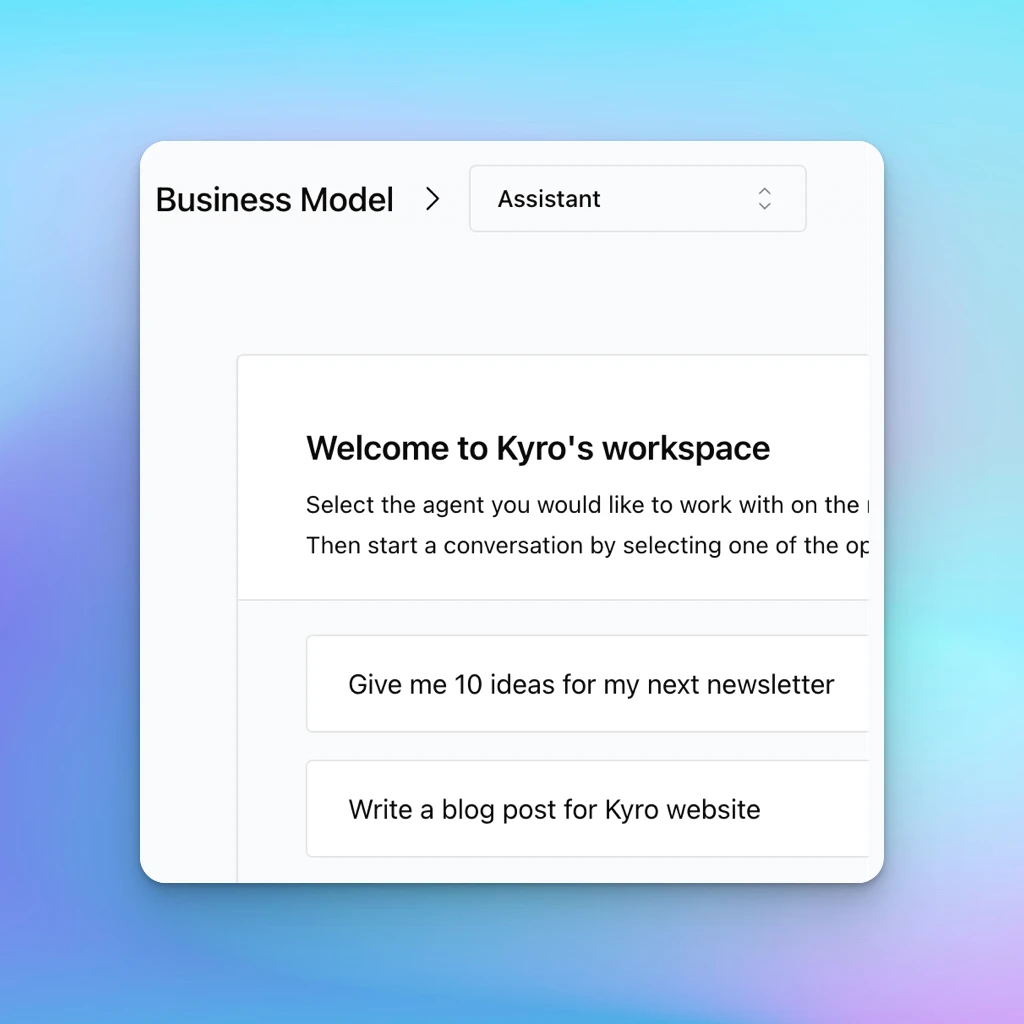 Improved Quality
ChatGPT's performance can be inconsistent depending on the industry and specific use case, with answers often needing refinement and multiple prompts.
Kyroagent is meticulous planning and using context enrichment techniques. We have integrated several tools, including proprietary ones that gather and organize the most relevant content for the AI to consume. The result is a higher quality context for more accurate responses.
We are also working on specialized AI models that are specifically trained for certain industries. These models provide superior accuracy with tailored precision, predicting outcomes unique to each industry.
Pricing
Easy plan to get started
Free
$0
$0
(billed annually)
1 User / 1 workspace
100 requests
Connect Notion
Connect 50 documents
Generative Agents
Brand profile
File upload 20MB max
Email Support
Start Now
Professional
$150
(billed annually)
1 User / 1 workspace
1000 requests / month
Connect your website
Connect 100 documents
Autonomous Agents

(coming soon)

Brand profile
File upload 100MB max
Email Support
Start Free Trial
Agency & Entreprise
Contact us
(billed annually)
Multiple users and workspaces
Build new agents
More documents
Dedicated Infrastructure
API
Account Manager
Email / Chat / Call Support
Contact us